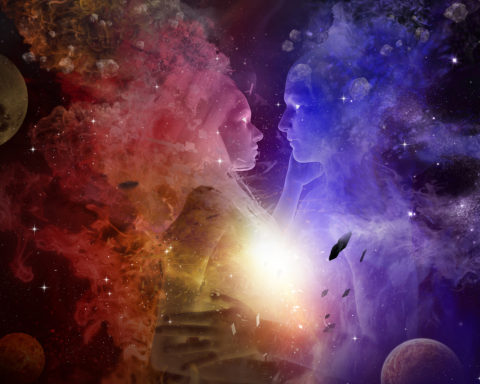 Intro: We continue with our conversation about Twin Flames as
people are curious to know more about it. Let us explore how the love story between Twin Flames unfolds across time and space.
A Twin Flames relationship is an ongoing love story. Twin Souls have an
uncanny ability to recognise each other. The connection they have with
each other borders on the realm of the supernatural. In a way, they are
clairvoyant and clairaudient. They can speak, feel, know and hear each
other across long distances and time zones.
They have this innate knowledge of communicating and connecting with
each other but in order to unspool this know-how, in order to awaken and
experience life with a different perspective, they are required to complete
certain karmic cycles. Once the karmic experiences are dealt with, the Twin
Souls proceed onto their journey of discovering their unique love.
Facing challenges
On a very basic level, the love affair of Twin Flames is on the lines of
'Romeo and Juliet.' However, there is more to their relationship than just
being star-crossed lovers. The hurdles in their path go beyond the wildest
stretch of your imagination.
There is an age gap between them, which is a deterrent due to
societal norms.
They belong to different religions or countries.
They don't reincarnate at the same time – the one in body form
is supported by the one in spirit form.
One Twin Soul is afraid of seeing his/her dark side reflected in the
other. He/she decides to drop the relationship and run away instead.
The other chases the running Twin Soul but only to a point. After that
the chaser will understand the importance of self-work and retreat to
work on him/herself.
I know two people who have chosen to remain single and devote
themselves to humanitarian work on Earth while their Twin Soul remains on
the spirit level, with whom they communicate telepathically.
Of course, Twin Souls can get married, have children and live a beautiful
life together but for a higher purpose. Life may not be easy if they are not
ready to work on themselves by facing their fears, healing there wounds
and growing spiritually.
The journey of love
Let me illustrate the journey of Twin Flame relationship for you. Alia is an
event organizer in India. At an international conference, she meets Kevin.
They instantly hit it off. They make plans to spend time with each other, are
constantly on phone or texting each other. Every time they meet they feel a
spark between them, and they know that love is round the corner. They are
not at all in a hurry to take things to a physical level. They revel at their
similarities. Soon the conference is over and Kevin has to go back to
England, his home country.
Alia's boss offers to send her on a special project to England. What a
coincidence! She informs Kevin of her imminent arrival. She is eager to
rekindle the spark between them. But a very different Kevin meets her at
the airport. He is scared and diffident. They barely spend time together.
Alia is at a loss. She did everything she could to be with him but nothing
seems to impress Kevin and he has withdrawn himself into a shell.
Alia returns home heartbroken. Soon Kevin stops replying to her messages
and emails. But she bounces back with vigour. She works on making
herself stronger and dealing with her shortcomings. She starts an NGO to
help orphaned children. Her work gets recognition and one day she gets a
mail from Kevin. He read about her in an article online and he's extremely
proud of her. Her achievement proves to be a trigger for him. He realizes
his actual life goals and starts working toward them.
Do Alia and Kevin meet and get their happily ever after? That's a story for
another time!